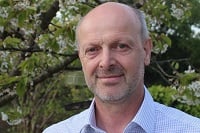 Have you ever wondered exactly what's involved in being a councillor, why people do it, and what they get out of it? Bedford's Green Councillors Lucy and Ben, and former Green Councillor for Mid Bedfordshire Gareth Ellis will talk about what it is like to be a councillor, what can be achieved, the highs and lows, what is absolutely vital, what is recommended to do and 'icing on the cake' activities.
Thank you to Lucy, Ben and Gareth who all took time out of their busy schedules to record this session.  Philippa says - I hope this will encourage more local Green Party members and supporters to stand as candidates at the next local elections in 2023.
Find out more about Lucy and Ben and important contact information at the following link.
Please contact Gareth through Central Bedfordshire Green Party.