Adrian Spurrell has been elected to represent Bedford Green Party at the Bedford Borough Council mayoral elections for the second time.
He is so dedicated to the Green Party winning in public elections that he even goes out canvessing in the snow (as shown in the main picture).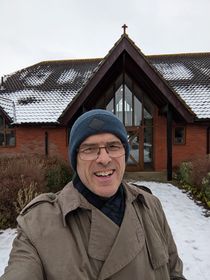 Adrian Spurrell canvassing in Biddenham in the snow
Adrian is also standing as a council candidate in Biddenham which is why we have a few photos of him canvassing in Biddenham, Bedford.
Adrian Spurrell in Biddenham, Bedford
We in the Green Party know only too well that many people are struggling with the cost of living crisis and understand that people are really struggling at the moment.
But we respectfully request that if you do have any spare funds then we would really appreciate it if you could donate to our crowdfunder. Thank you.
https://www.crowdfunder.co.uk/p/green-mayor-for-bedford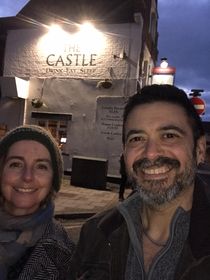 This Crowdfunder will also be used to help fund our council candidates in both Bedford Borough and Central Bedfordshire campaigns. More announcements coming soon.