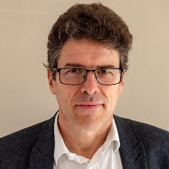 Adrian Spurrell has been an officer of Luton and Bedfordshire Green Party since 2016/17. He is our Treasurer and the coordinator of Bedford Green Party.
Adrian has stood as the mayoral parliamentry and council candidate. He has also worked for the regional and national Green Party and is now putting himself forward to be the Chair Peerson of the Green Party Executive commonly known as GPEX.
Adrian is currently one of the Chairs or the Green Party Regional Council commonly known as GPRC.
Please watch the folllowing video so that he can tell you his vision for the future of the Green Party.