General Election 12 December 2019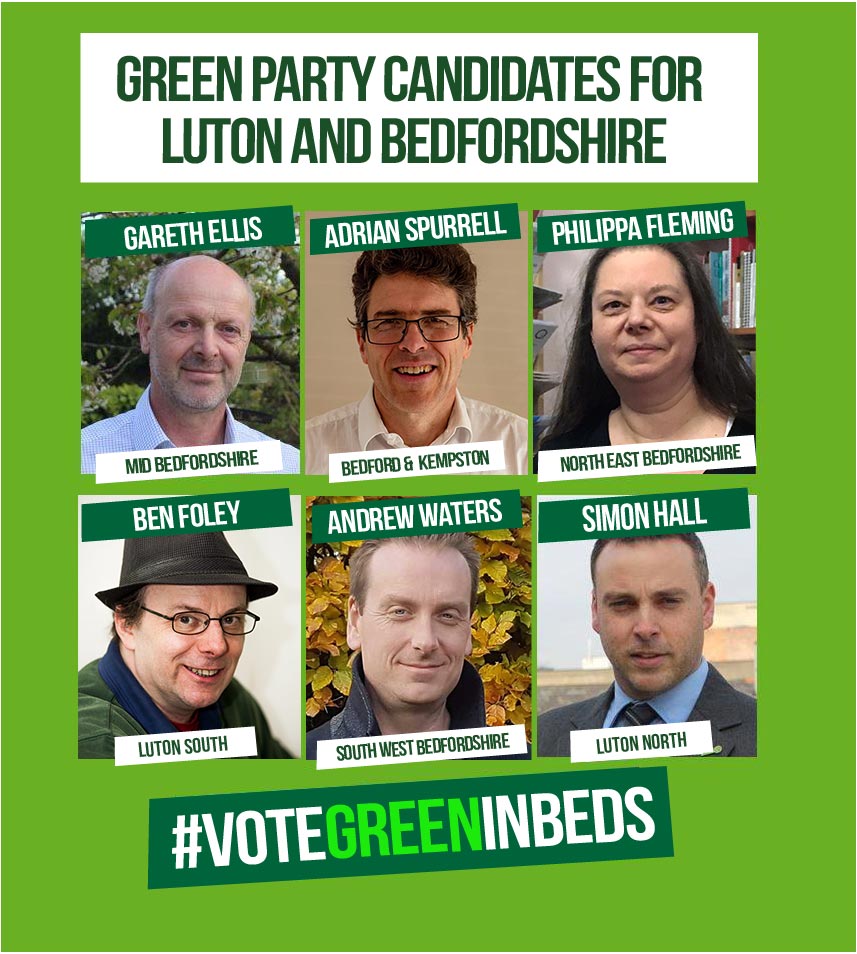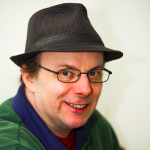 Ben Foley is standing for election in Luton South.
Ben Foley is the Green Party candidate for Luton South. In May, he was one of the first two Green Party councillors ever elected to a Bedfordshire unitary council. Ben has lived in the county for more than 20 years, moving here to commute by train to Leicester. He has strong connections to the University of Bedfordshire. Over the last 20 years Ben has brought up two children in Bedfordshire, who attended state schools and have now started at university.
"This year we had the hottest day ever in this country. The warmest winters' day ever too. Globally we have just had the hottest ever October. I'm standing because we need to take action right now to deal with the climate emergency. People are already being displaced from places as close as Andalusia in Spain as drought makes farming impossible.
We must act for the sake of our children, our nieces and nephews, and their children. If we love them, we must give them a planet fit to live on. Tackling this needs a transformation now - the investment of £100 billion a year that the Green Party is proposing."
Read more from Ben on his facebook page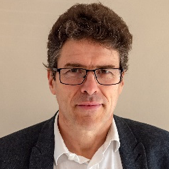 Adrian Spurrell is standing for election in Bedford.
Please pledge your support for a Green MP for Bedford. Support Adrian through crowdfunder.
Adrian Spurrell is a company director, campaigner and consultant. Adrian lives in Kempston and is very involved in the local Bedford and Kempston community as a Credit Union board member and trustee of three local charities.  He works as a consultant helping organisations to work more effectively, and runs a charity which provides leadership training and community engagement. Adrian enjoys running alongside Bedford's beautiful river, appreciating local wildlife.
"Some people want to make this election all about Brexit, but there is so much more at stake.  We must properly address climate breakdown and the ongoing loss of bio diversity. The Governor of the Bank of England has said that £16 trillion of assets will be lost in the climate crisis if action is not taken immediately. The longer we wait to address it, the worse the impact will be on people, families, societies and economies.
This election is also about the fabric of our society.  Savage and unnecessary cuts have led to rising hospital admissions, rising knife crime, increased homelessness and avoidable deaths.  It's about the urgent and pressing need to replace Universal Credit with a universal basic income that will give people back their dignity and sense of citizenship.
Our outdated 'First past the post' electoral system fails to give us a parliament that really represents our views, and should be modernised to give the UK real democracy.
Government plans for Brexit have changed repeatedly since 2016, and any deal should be put to a 'People's Vote' so we can all have a say on the future of the UK.
A vote for the Green Party is a vote for a compassionate society, a modern democracy, a living planet and a future for our children."
Read more from Adrian on his facebook page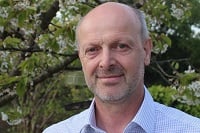 Gareth Ellis is standing for election in Mid Bedfordshire.
Please pledge your support for a Green MP for Mid Bedfordshire. Support Gareth through crowdfunder.
"I have spent the last 35 years fighting climate change, implementing sustainable energy options and protecting the environment. But the problem has grown. The climate crisis is getting worse, the environment has degraded.  As an Engineer I could see the technical solutions and as an Environmentalist I could see the opportunities for improvements, but as an individual I was frustrated by the lack of Government support. This is why I joined the Green Party. To join with others to ensure that the message gets through that the Environment has to be a priority.
As the Green Party candidate for Mid Bedfordshire I am keen to gain as many votes as possible to send that message. That serious action must be taken to de-carbonise our economy and to save our environment. We are all threatened by this Climate Emergency and we need to find a way of working together to solve it.
I support the call for a People's Vote and for us to remain in the EU. The global challenges we face require greater cooperation not less.
If we are all to work together with a common purpose then we need to ensure we have a society that works for everyone. We need to improve our public services after years of neglect. The Green Party has many policies which will improve people lives, save the environment, protect animals and make the world a safer place.
Please help by donating to support my standing as Green Party candidate for Mid Bedfordshire and also the Local Green Party campaign all across Luton and Bedfordshire."
Read more from Gareth on his facebook page and on twitter.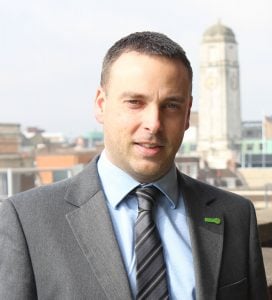 Simon Hall is standing for election in Luton North.
Please pledge your support for a Green MP for Luton North. Support Simon on crowdfunder.
Simon is a Lutonian, born at the Luton and Dunstable hospital, and has lived and worked in Luton for most of his life. He was educated at Bushmead Junior School, Icknield High School, Luton Sixth Form College and Dunstable College before completing a degree in Product Design at the University of Bedfordshire (then called the University of Luton). For the past seventeen years Simon has run a design and manufacturing company based in Luton which employs local people.
"I have been a member of the Green Party for fifteen years, and held the position of local party treasurer for five years. If elected, I will do my very best to serve our local community and to implement Green policies on a local and national level.
I have chosen to make Luton my home because of the opportunities the town has given me, the multicultural community here, the public transport links to other towns, and the wide range of public services, entertainment and shops.
I am aware of the issues facing our town, and which areas need improving. I'm keen to improve outsiders' perception of the town, and to continue to make it a town in which people are proud to live and work, attracting new business to the town.
The world is facing a climate crisis, and now, more than ever, we need Green voices in Parliament."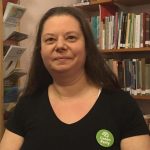 Philippa Fleming is standing for election in North East Bedfordshire.
Please pledge your support for a Green MP for North East Bedfordshire. Support Phillipa at crowdfunder
Philippa Fleming has been selected as Green Party candidate for North East Bedfordshire. Philippa has lived and worked in and around Bedfordshire for over 30 years. Philippa has worked as a nursery nurse, and also at Bedford County Council. Philippa has hypermobility spectrum disorder which causes disability, pain and fatigue.
"I joined the Green party in 2014 because I was looking for a party that stood against austerity; I wanted to help in the fight. I am co-chair of the Luton & Bedfordshire Green Party executive committee and work as much as my disability will allow.
Given the growing impact of the climate crisis, it is more important than ever to get on top of global carbon emissions. We need a government that will stop fossil fuel subsidies, promote reusable energy, and plant a lot more trees of different growth rates, to capture the carbon being released. We especially need to promote the use of hemp as this crop becomes capable of capturing carbon in a single season and is a low carbon alternative to wood in paper manufacture, and to cotton, among other industrial uses.
I want to see a more caring and sharing society in the UK; this is what the Green Party stands for, with the most progressive policies of all the parties. I want to see a redistribution of wealth and a fair tax system, to raise people out of poverty; for young people to feel like they belong and for those that need that extra bit of help to be supported.
I will campaign for affordable, decent housing, the introduction of a universal basic income, renationalisation of the NHS, care services, energy and rail and bus services, adequate funding for the police and fire services, and an education system for all. I support the abolition of SATs testing, university tuition fees and cancellation of student debt.
When it comes to Brexit, I voted to remain in 2016. I still want to remain but I know that North East Bedfordshire voted to leave. I support the People's Vote so that the country can make an informed choice and move on from what has been a a turbulent period for the country.
I believe that I along with the Green Party can deliver all of this and more and truly support and advocate for the residents of North East Bedfordshire."
Read more from Philippa on her facebook page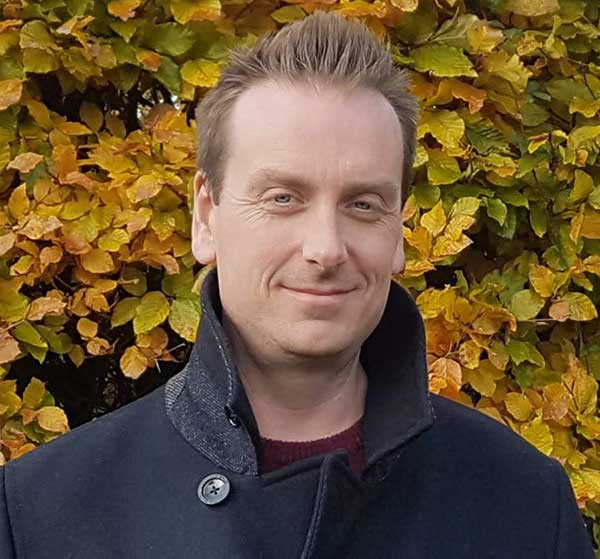 Andrew Waters is standing for election in South West Bedfordshire
Please pledge your support for a Green MP for South West Bedfordshire. Support Andrew through crowdfunder
Andrew Waters has been selected to stand as Green Party candidate for South West Bedfordshire.
Andrew and his young family have lived in the constituency for over 7 years. His daughter attends a local school and his son is at nursery. He works as a solicitor, and enjoys climbing and mountaineering.
"I believe passionately in protecting the environment, limiting climate change, reducing inequality and working to improve the lives of local people. I have two young children and see that the decisions which are taken today will have far reaching consequences for their generation; to give our children the same opportunities as we had, we need to preserve our planet and its ecosystems for them, and better share our wealth.
This is an extraordinary political moment, which gives us an opportunity to put the environment and our wellbeing, not profits, at the centre of our society. Now is the time for the bold solutions which the Green Party offers. Policies such as the four day week, banning zero hours contracts, a genuine Green New Deal, more rights for private sector renters and free bus travel would make a real, positive and sustainable difference to people's lives and build a stronger, happier society. We also need a People's Vote so we can put the shambles of Brexit behind us and focus on policies which make a difference to our communities.
There is no doubt, though, that the biggest issue facing us is climate change. Through 2019 we have witnessed a series of dramatic climate events both at home (20 degree temperatures and wildfires in February, heatwaves in July and August, the recent flooding in Yorkshire) and abroad (Hurricane Dorian in the Bahamas, record temperatures over the summer in mainland Europe, Hurricane Idai in Mozambique, recent severe wildfires in both Australia and California). The evidence of the destructive effects of climate change is all around us - it's clear that things have to change and they have to change now. It's more important than ever that Green Party representatives are elected."
Read more from Andrew on twitter and on his facebook page
Contact Andrew at andrew.waters@greenparty.org.uk