Can you help Baroness Jenny Jones?
Foreword
The Government is trying to take away our
democratic freedom to protest, but over the next 10
days we have a unique opportunity to stop some of
the worst measures outright. We need your help
to persuade Labour to vote against them in the
Lords.
The Government sidestepped the Commons by
introducing 18 pages of draconian laws as
amendments in the Lords, but that means if peers
vote against them they can't be reinserted. Greens
will vote against. Lib Dems say they will vote
against. Many Crossbenchers will vote
against. But we need the Labour Lords to vote
against as well. They can't abstain. They must vote
against.
We have until mid January to gather those
votes. Please help us.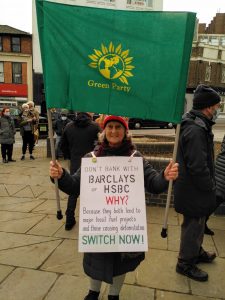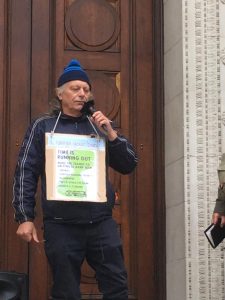 Luton and Bedfordshire Green Party are pleased to announce that Luton Green Party Members Lyn Bliss and Mike Oliver will be attending the protest in London Wednesday 12 January 2022 10 am.
If you would like to attend with them, you can email Bedford Green Party to be put in touch to meet up on the way.