Litter and waste problems
Despite the work of council staff, litter seems to have increased and we regularly report both litter and fly tipping for it to be sorted out. When lockdown was eased we also organised a 'rule of 6' litter pick of Castle Road and Castle Mound with some enthusiastic local residents, filling 6 sacks. Let us know if you'd like to help next time. We have also requested more rubbish bins, the dual use sort for recycling, for Russell Park and across the river as we noticed them often overflowing and with easily recyclable contents that would be going to landfill. On a related note we're told that black bin contents in the Borough has risen by 3000 tonnes this year. This is worrying and it's worth sharing basic tips on reducing waste: https://www.bedford.gov.uk/rubbish-recycling-and-waste/household-bins-and-recycling/reduce-reuse-and-recycle/
We're very disappointed about the council's new waste contract with Veolia meaning that black bin waste will be going to Covanta's new incinerator at Stewartby. Greens campaign against incineration -which pollutes- and support ambitious efforts at waste minimisation and circular economy nationally. We are also aware of the reduction in recycling rates in areas where incineration is used and will be keeping a close eye on the effect on local recycling rates. (Find out more here about opposition to incineration: https://ukwin.org.uk/) We keep asking about kerbside food waste collections to help reduce the contents of black bins but are told that this is will not happen until the Government force the council to do it. However about half of councils in England do already provide some kerbside food waste collection service. We think the 2023 timeframe, which the Government has suggested, is too long to wait for these collections here.
Lockdown led to an increase in criminal activity including bike thefts, burglaries and drug dealing. We're pleased that some residents are repeatedly reporting which means that police pay attention. On the east side of Castle ward we've recently joined police community support officers and community safety officers from the council on day time and evening walks giving attention to properties attracting opportunistic thieves after burglary was chosen by residents as the quarterly priority.
In the Midland Road area we've been joining regular meetings on the £430,000 funded Safer Streets project, and encouraging residents to take up the opportunities offered to help keep them and their homes safer. Home visits will resume once permitted. https://www.bedford.gov.uk/environmental-issues/community-safety/safer-streets-fund/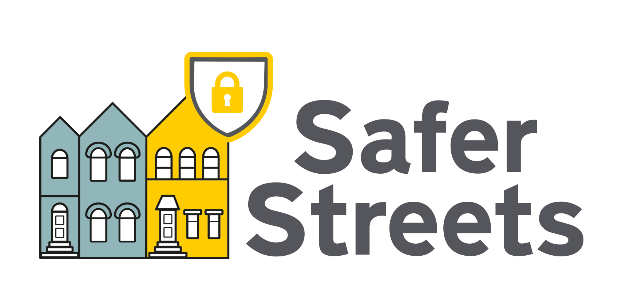 Kingsbridge footpath/cycle route
If you walk or cycle over the river from Castle Road area towards Cardington Road Tesco area, you'll have noticed the big refurb work on Kingsbridge footpath and cycle route which will take 6 about months.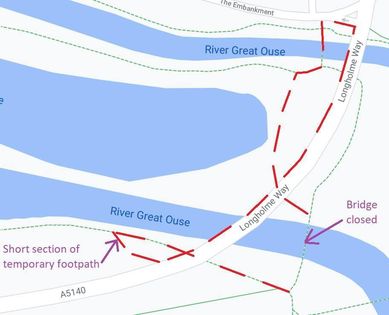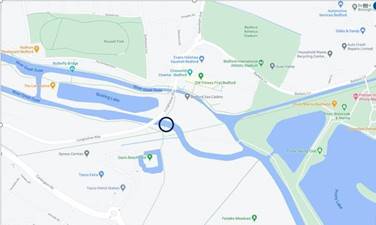 Although there was an alternative route in place for during the works, we asked for an additional alternative route which is lit and safer, not pitch black at night as the sloped connecting path north of Route 51 is. And so a temporary route was agreed where there's good lighting, along with clear signage which we also requested, to make life easier for people.
We continue to look at local planning applications every week, paying particular attention at the moment to permitted development of potentially poor quality conversions of office buildings to often very small one-bed flats, and arguing for decent cycle parking provision in such developments in order to make it easier for new residents to cycle and help prevent even further increases in car parking congestion and traffic.
We're pleased that after much consultation by the council, the Article 4 Direction is now in force, requiring planning permission for conversion of houses into Houses of Multiple Occupation (HMOs) in the urban area of Bedford and Kempston.
As Greens we also contributed to the Government's Planning for the Future White Paper national consultation. We share the many concerns of organisations such as RIBA, Shelter and Friends of the Earth that proposals coming into effect would reduce the number of affordable homes, affect the quality of homes, and not fully address the need for genuine sustainability or urgent action on the climate crisis. It would also potentially reduce local voice in the planning process.
Fighting for ignored housing association residents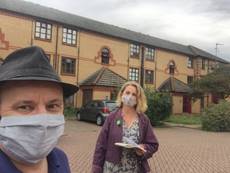 In September a call from a frustrated Clarion Housing Association resident led us to visit Poulter Close and call on each resident to see what other problems there were which resulted in a list of complaints from poor maintenance and cleaning to broken light switches and very drafty window frames. Our persistence with Clarion has led to several repairs and more are scheduled. We're told that new cleaners have now been contracted and that mistakes with the outdoor area maintenance contract have been put right. We're still issues we're not convinced have been properly resolved. Let us know if you have ongoing problems with a housing association or landlord which you feel make your home unsafe or really affect your quality of life.
We know some local residents don't care about where the boundary of the ward that elects their councillors is, while others feel strongly (for example many say all of the area from the High Street to Newnham Avenue should be in Castle Ward). The Boundary Commission (LGBCE) have proposed changed boundaries that don't take account of all the submissions saying all the Castle Road area should be in single ward, despite in the first round of consultations receiving more submissions from local residents about Castle Ward than any other ward, and so many giving a very clear view that was what they wanted. In particular they have proposed boundaries taking Pembroke St, York St, Fontwell Cl & parts of Rosamond Rd, Castle Rd & Russell Ave out of Castle Ward.
Your Councillors for Castle Ward understand why the views of locals were discounted, and can help you make more effective submissions for round two of the consultation. You can respond direct to the round two consultation at https://consultation.lgbce.org.uk/have-your-say/20441, but we suggest you first contact Ben - ben.foley@greenparty.org.uk .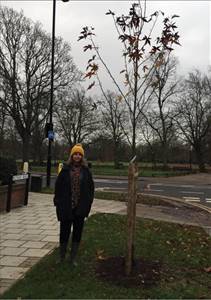 You may have noticed many missing street trees replaced in recent weeks, from Pembroke Street to Prebend Street and new trees in Castle ward south of the river too. As a result of working with tree officers to ask for long missing trees to be replaced, we have funded 20 from councillor 'ward funds'.
Can you help by reporting to the Council online if you spot issues? It's very quick and you are informed when an issue is resolved.
Flytipping (dumped rubbish): https://www.bedford.gov.uk/environmental-issues/keeping-bedford-borough-clean/dumped-rubbish-fly-tipping/
Dog muck: https://www.bedford.gov.uk/environmental-issues/animal-care-and-control/dog-and-dog-issues/
Drain Problem: https://www.bedford.gov.uk/parking-roads-and-travel/roads-and-pavements/drains/
Overflowing street bin: https://www.bedford.gov.uk/environmental-issues/keeping-bedford-borough-clean/littering-and-bins/
Road sign or bollard problem: https://www.bedford.gov.uk/parking-roads-and-travel/roads-and-pavements/street-furniture-maintenance/lighting/
Other issues: https://www.bedford.gov.uk/council-and-democracy/website-information/pay-report-request/report-it/
We're sorry that we still aren't able to hold our usual in-person ward surgeries for Castle residents (Hopefully it won't be too long before we can return to the pattern of the first Saturday of each month 11am-1pm, alternating between the Eagle Bookshop and the Woolpack Hub). Meanwhile, please contact us direct with any issues on lucy.bywater@bedford.gov.uk & ben.foley@bedford.gov.uk
Castle Ward includes most of the town centre and adjoining areas - it stretches from the railway to York Street (inclusive) and from Bromham Road/Goldington Road south to Rope Walk and St John's roundabout