News from Councillors Lucy Bywater & Ben Foley (Green Party councillors for Castle ward), January 2020
A quick summary of what we were doing in Castle ward in January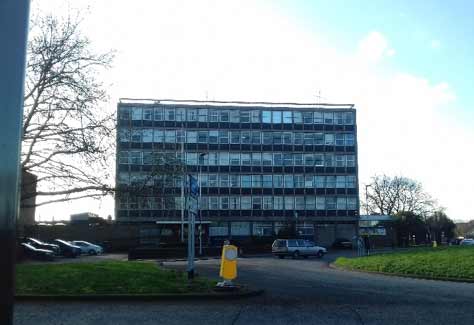 Lucy and Ben met with the team trying to redevelop the Greyfriars Police Station site, and were pleased to see that the ideas fit pretty well with what the local community would hope, with the degree to which nearby properties are overlooked being reduced, and a good number of family-sized flats in the proposal. We were pleased to see in the plans landscaping and raised green spaces to improve quality of life for families. Your councillors will continue to keep an eye on things as they progress, since there is still a lot to be gained or lost, as things progress, and of done right this has the capacity to improve this part of Castle for everyone.
Ben attended a meeting with "Accessible Bedford" who are looking to improve accessibility for disabled people, particularly in the town centre. If you have particular bugbears about accessibility, especially in Castle Ward, please do let Ben know. Ben also attended a 'focus group' run by the police to fine-tune their plans for a scheme to help them deal more appropriately, right from the start, with people who have autism.
Illegal parking & vehicle idling
Lucy is continuing to work with council officers, Sustrans, nearby residents and parking services to prevent drivers (including taxis) parking on double yellows and letting their engines idle (including buses), often for long periods outside both Castle Newnham's south site and Bedford Girls' School.
Both Lucy and Ben attended the briefing about East West Rail where we received the good news that it will pass through Bedford's main station. We hope that this will be a catalyst for the long-postponed rebuild of the station, and Ben asked at the meeting of the full council for representatives of wards affected around the railway line in the town to be kept informed as plans develop.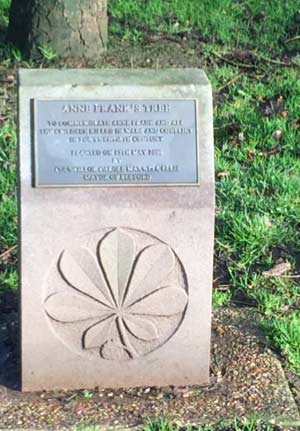 Lucy attended the Holocaust Memorial Day ceremony at the Anne Frank Tree in Russell Park. Amongst others there were some pupils from Goldington Academy who shared their thoughts and feelings. 75 years since the liberation of Auschwitz-Birkenau and 25 years since genocide in Bosnia, we believe we need more than ever to be vigilant against racism and hatred because today many people's lives are seen by some as less valuable than others, because of their ethnicity, sexuality, gender, religion, or disability. Some people have asked about the significance of the Horse Chestnut tree there. It's a direct descendant of the tree outside Anne Frank's window during her period in hiding in Amsterdam and is mentioned in her diary as bringing her comfort.
Prebend Day Centre held an open afternoon that both councillors attended, learning of the facilities and the ways the organisation provides support, information and advice to help get the genuinely homeless and vulnerable to a better phase of their lives.
As part of Ben and Lucy's regular tour of the Midland Road area with senior council officers several long-standing litter 'hot spots' have got attention, and plans to deal with a problem location for drug dealing are also moving forwards. Lucy and Ben have been working with police, community safety and local businesses to share intelligence on drug dealing, fly tipping and anti-social behaviour in a very specific problem area of Midland Road. We're pleased that plans are being carefully considered by community safety to reduce problems there, including working with multiple landlords on long-term solutions.
Both councillors also attended the regular meeting of the Midland Road Action Group, hearing positive updates from the council's community safety team, the Police, the environmental crime team, parking services, licensing, trading standards, Priory Primary School and the Fire Services' new inspector of Houses in Multiple Occupation.
We were pleased to hear that community payback workers have been doing graffiti removal, litter picking and sign cleaning: they were delighted to have had praise from local residents.
Priory Primary School are starting a recycling project that we are keen to support since we think it is likely to help improve issues with bins and help increase recycling in the community.
Ben also attended a Police community engagement meeting at Priory Primary School, giving an opportunity to get the voices heard of a section of the community who are often unheard.
Finally, Priory Primary are looking for people with Bulgarian/Romanian-English skills: can you help? Do you know someone who can? Please email Ben on ben.foley@bedford.gov.uk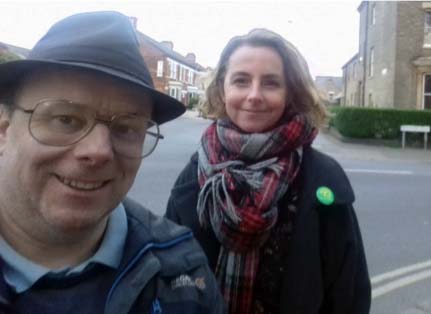 We hold monthly councillor advice surgeries for Castle ward residents on the first Saturday of each month 11am-1pm. Next one is Saturday March 7th at Eagle Bookshop, St Peter Street and we alternate venues with the Woolpack Hub on the corner of Commercial Road and River Street, (Saturday April 4th). You can email us on lucy.bywater@bedford.gov.uk  & ben.foley@bedford.gov.uk  You can find general information on the local Green Party website: https://lutonandbeds.greenparty.org.uk/
You can also easily report some routine local problems that need fixing via the Borough website: https://www.bedford.gov.uk/council-and-democracy/website-information/Pay-Report-Request/
Castle Ward includes most of the town centre and adjoining areas - it stretches from the railway to York Street (inclusive) and from Bromham Road/Goldington Road south to Rope Walk and St John's roundabout.