Castle Ward News from Councillors Lucy Bywater and Ben Foley
Lucy is continuing her campaign for improved local air quality and since the summer has been focussing on getting enforcement against vehicle idling (parents' cars and, in the case of Cardington Road, buses) which present harm to children as well as immediate neighbours. Several bus companies have now been pressed to instruct their drivers to switch off (such as outside Bedford Girls' School where 20 minutes of idling was not uncommon). Dangerously parked parents and private hire vehicles outside York Street entrance to Castle Newnham have also been spoken to with a view to possible further action. We also encourage residents to continue to report repeat offenders who pose a danger – to us and to Parking Services.
Natural resources & biodiversity
We're looking out for areas to improve with low maintenance planting that is attractive and good for biodiversity. Unloved spots on our list that could be improved include this spot behind Vue carpark. (We noticed some of the bollards had been knocked down so they've now been reinstated). Please let us know about other corners in the ward that could be improved, especially if you can help with planting or helping to perhaps maintain as part of a group.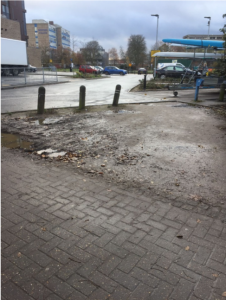 We are broadly supportive of planning permission being granted for conversion of Greyfriars police station to residential flats prior to its sale (especially as there will be a good balance of 2 and 3 bedroom flats included). However Ben spoke out for local residents at the planning committee meeting on 25th November, pointing out that proposals to include a shop in the Police Station redevelopment is unrealistic in a town centre with too many empty shops already. We're meeting with the developers in early January.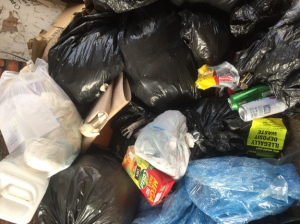 We also noted several dangerous bits of paving in Midland Road which are being dealt with. We were pleased that after joint efforts with police and community safety where we all put pressure on BT to remove at least one payphone which has long been used for criminal activity and anti-social behaviour, they have finally agreed (after the matter was escalated by the Chief Constable!)
In our regular walks with senior Environment officers we've come across some flytipping hotspots which seem to be getting worse. The Council's enforcement team are pursuing action and have contacted a local business whose waste was clearly evident in one case we came across. We're trying to chase up monitoring of CCTV footage in these locations.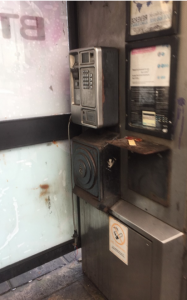 We organised a community policing event at the EntShed at the Gordon Arms. We're grateful to Ruth and Phil for making it available to us. It was a good chance for residents to ask about local crime, how best to report, lighting in the town centre and near the station as well as ongoing drug dealing issues which are linked to the majority of local criminal activity. Ben and I continue to be in regular contact with community policing. We can't emphasise enough the need to keep reporting crime, online is easiest if possible.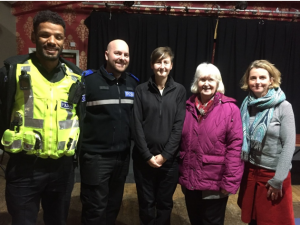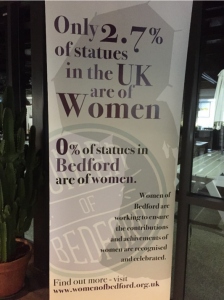 Lucy attended a Women of Bedford event at Bedford Heights to continue efforts to raise funds for the first statue of a woman in Bedford. If you'd like to contribute, whether as a business or an individual, you'll be helping to make this excellent project a reality sooner rather than later.
We both attended the useful local Homelessness and Health conference organised by Bedford Homeless Partnership attended by council officers, a wide variety of agencies and charities. We know that homeless people, rough sleepers especially, often suffer mental and physical health problems, addiction issues and face severely shortened life expectancy (a shocking 47 years for men, 43 for women). A large proportion have suffered some form of trauma. There are an estimated 34 rough sleepers in Bedford and 130 people in emergency or temporary accommodation, including families with children. This is part of a national picture and we want to see an end to all homelessness. Sufficient supply of affordable housing and social housing is vital.
Lucy attended the world Road Victim's Trust world remembrance day service in St Paul's, was moved by the personal story of Katie Holmes whose husband was killed in a collision when their daughter was a baby, and impressed by the charity's work providing invaluable free counselling to people affected by fatalities on the roads. A powerful reminder that although road safety is improving, getting behind the wheel is a real responsibility each time.
Lucy joined a litter pick in Russell Park organised by Refill Bedford which we're proud to support. The project is working hard to reduce single-use plastics and litter in Bedford. And launches officially on 24th January at Pavilion in the Park, Bedford Park.

We hold monthly councillor advice surgeries on the first Saturday of each month. Next one is Saturday January 4th at the recently relocated Eagle Bookshop and Gallery, St Peter's Street, 11am-1pm. We alternate between there and the Woolpack/ The Hub on the corner of Commercial Road and River Street (February 8th). You can email us on lucy.bywater@bedford.gov.uk & ben.foley@bedford.gov.uk You can also find general information on this website.
You can easily report some routine local problems that need fixing via the Borough website.

Castle Ward includes most of the town centre and adjoining areas - it stretches from the railway to York Street (inclusive) and from Bromham Road/Goldington Road south to Rope Walk and St John's roundabout.