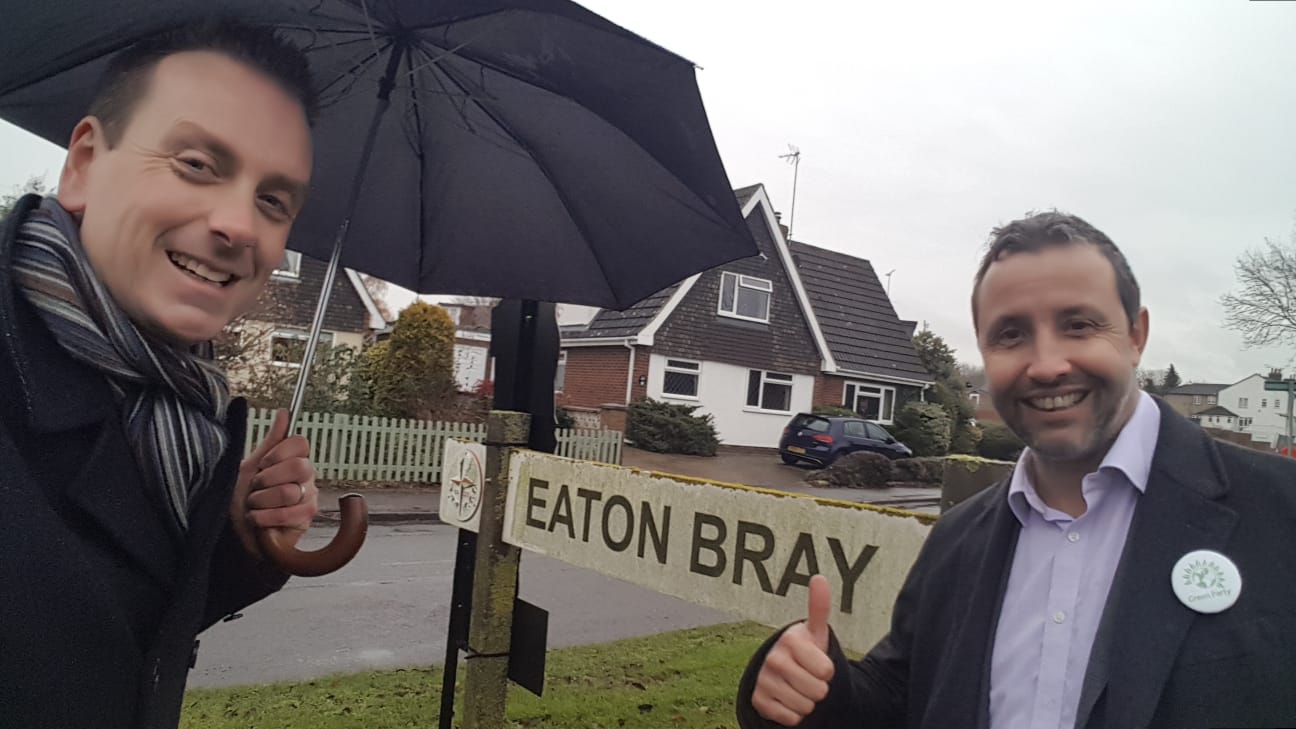 Whilst canvassing in the rain yesterday, Andrew talked to residents of Eaton Bray who were very concerned about the proposed Oxford-Cambridge Expressway. Andrew said
"People on doorsteps were particularly interested in talking about the proposed Oxford - Cambridge expressway. The government's intention is to create a new fast road, building 1 million homes along it's length and devastating local communities and the environment. It has not been well publicised as yet, with the public consultation scheduled for next year and three proposed routes still in contention, but the impact on local towns and villages will be severe and residents were rightly concerned. "
The Green Party new deal would invest in public transport instead of more roads, and carbon neutral homes.
We favour Electrified East-West rail, with a route close to Leighton Buzzard.
For more information on the Oxford - Cambridge expressway, visit the Noexpressway campaign site.