News from Castle Councillors by Lucy Bywater (Green Party councillor for Castle ward), August 2019
This is a summary of what Ben Foley and I been occupied with during July.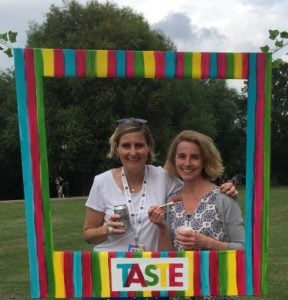 I attended Taste Bedford food festival, to which Ben and I contributed some ward funds. It was a successful, well-attended event with new efforts to reduce waste especially the use of single-use plastics. I was also there with a very busy Bedfordshire Climate Change Forum stall. Amongst others I was pleased to talk to Nigel at Companions Real Bread. Thanks to the generosity of locals, their funding shortfall is overcome for now.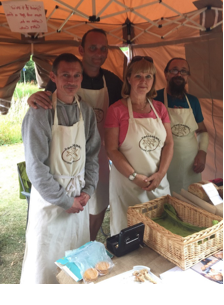 Ben has been in talks at Bedford station about a water bottle refill station to cut down the use of plastic bottles. We're also pleased to see Refill Bedford initiative spreading across Bedford. Do you know any businesses which would like to join, happily allowing free refill of customers' reusable water bottles?

I met with senior staff at Mark Rutherford (which many Castle ward pupils attend) following their request for advice and engagement about making the school more environmentally sustainable and reducing its emissions. A lot of 'win wins' discussed. A larger meeting is to be arranged in the Autumn term.
A Network Rail information meeting was held at a more suitable location for affected locals (nearer to the railway) after Ben's request. It was well attended. The temporary footbridge will be up by the end of September. Allow extra time to cross it.
Ben and I met with and are supporting a new Neighbourhood Watch group set up by residents in Crown Quay & Sovereign's Quay, & will join their litter pick on the morning of September 29th . Ben also attended the Bedford Neighbourhood Watch Quarterly Meeting
Houses in Multiple Occupation
Ben and I both attended the HMO study drop in at Borough Hall and managed to speak to residents and some landlords too. While acknowledging the need for HMOs in the housing mix, we support restrictions on new HMOs in Castle ward, as the balance in some areas is having a negative impact on communities. Ben successfully supported local residents in Castle in opposing problematic development (overturning officers' recommendation) by speaking at a planning committee meeting.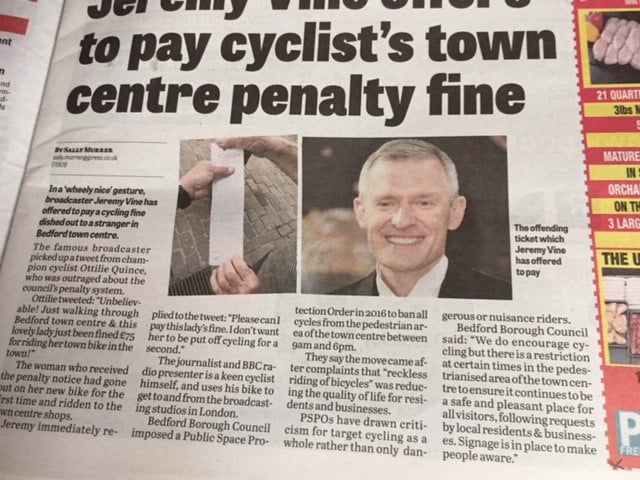 I attended the Environment Overview & Scrutiny Committee to request the scrutiny of measures being taken following the March declaration of climate emergency, and put questions to the committee about the recent executive decision to renew the PSPO cycle ban. The fixed penalties (£75) penalise all cyclists in the pedestrian area of town apart from the few who cycle dangerously but who do not stop when requested. We want people to be safe but we believe this is only punishing careful cyclists and does not make the town more cycle friendly. See Jeremy Vine's recent intervention…
After the violent attack by teenagers against a fourteen-year-old girl (reported in Bedford Independent), Ben and I joined the 31st July vigil against violence on Castle Mound which was informally organised by a local resident and also attended by some of the girl's family. Police are investigating.
We hold monthly councillor advice surgeries on the first Saturday of each month. The next one is on Saturday September 7th in the foyer downstairs at Bedford Central Library, 11am-1pm. (If you'd like to suggest another suitable venue within Castle ward which we could perhaps alternate with our library venue, please get in touch).  You can email us on lucy.bywater@bedford.gov.uk & ben.foley@bedford.gov.uk You can also find general information on this local Green Party website: https://lutonandbeds.greenparty.org.uk/
You can also report some local problems that need fixing via the Borough website: https://highwaysreporting.bedford.gov.uk/
 Castle Ward includes most of the town centre and adjoining areas - it stretches from the railway station to York Street (inclusive) and from Bromham Road/Goldington Road south to Rope Walk and St John's roundabout.