News from Councillor Lucy Bywater (Green Party councillor for Castle ward),
July 2019
It's been a busy first 8 weeks as a councillor in Castle ward, working hard with colleague Cllr Ben Foley, meeting other councillors and council officers as well as residents, community groups and charities. We know we have a lot to learn as new members and my priority is listening to residents, focussing on local wellbeing and safety in a broad sense, improving the local environment and providing an independent-minded Green voice.
Many people aren't aware that Castle Ward includes most of the town centre and adjoining areas - it stretches from the railway to York Street (inclusive) and from Bromham Road/Goldington Road south to Rope Walk and St John's roundabout. Here are just some of the things I've been up to since being elected in May.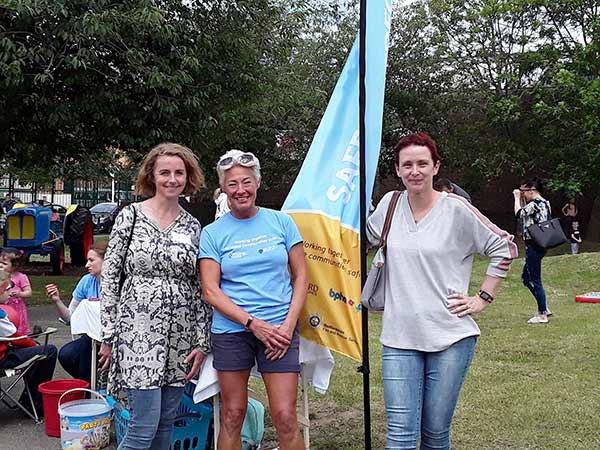 Ben and I had a wide-ranging and useful meeting with Craig Austin, Director for the Environment at Borough Hall. We discussed issues from street cleanliness to greening the area and biodiversity. We hope to have positive projects soon to discuss.
I paid a visit to Castle Newnham School (south campus!) where I was pleased to meet heads Ruth Wilkes and Jim Balmbra. We talked, amongst other things, about active travel to help incentivise and support means of getting to school other than by car, local air pollution and further enhancing outdoor areas for children.
Ben and I were pleased to join the Big Lunch on Western Street in June, a great event which brought the diverse community together with shared food, excellent live music and the street closed for the day. There was even an outstanding cake baking competition (with samples then eaten with enthusiasm by locals). Well done to volunteers and committee members of MARA for making it happen. The day also coincided with the relaunching of the playground on Commercial Road, a fun family event to help parents feel confident in 'reclaiming' it from those responsible for anti-social behaviour.
Following the decision earlier this year to close the green space between Western and Battison Streets, with the support of local people due to its ongoing use as a site of drug dealing and street drinking, Ben and I met with Environment Chief, Craig Austin. We're keen to see what amenity/green space/planting might be provided for the streets south of Midland Road as 'recompense' for the loss of this space. We are now doing a monthly walk of the Midland Road area with Craig and some of his team to spot problems and potential improvements.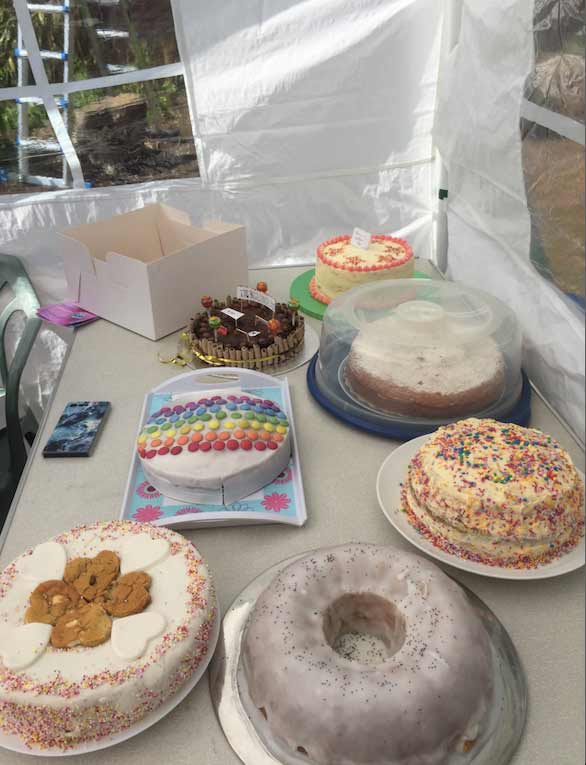 Ben and I both attended the quarterly Police Community Forum, open to all residents, the purpose of which is to help police set the priorities for the next three months. We heard about serious county lines drugs, including some successful police work leading to arrests. We know that drug dealing and addiction is closely connected to local crimes of burglaries, car crime, violent muggings as well as the preying on of vulnerable people, and these affect the whole of our community. We agree with drugs being set as the priority for local police. It's vital that we all report drug dealing we witness, dates, times, car registrations etc.
Call Crimestoppers, 0800 555 111
https://www.bedfordshire.police.uk/report/report
Or use our own local link to report drug dealing anonymously, the data from which we have been regularly sharing with police.
Ben Foley and I had a useful meeting with Sam Price, Homeless Inter-Agency Agency, learning about the services available to homeless people and those at risk of becoming homeless in Bedford. And how to make sure they can access those services from a wide variety of agencies. Although homeless figures in Bedford may appear to have decreased, the full picture is not clear. Continuing austerity means a lot of people, including families with children, are in temporary or emergency accommodation. Ben and I want to work to support these agencies as much as we can. Everyone deserves a safe, permanent home. For residents concerned about homelessness locally, the advice is to acknowledge people affected, report to streetlink and if you're able, donate cash, resources or useful items to SMART Prebend Street, the night shelter on Clarendon Street. https://www.streetlink.org.uk/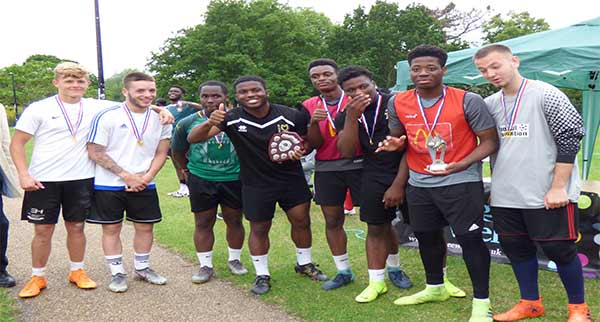 I enjoyed a sunny Sunday afternoon (after days of non-stop rain) watching the Refugee Football Tournament in Russell Park, an event which I'm pleased to have helped by allocating some ward funds for the marking of pitches.
This was an all-day event with 12 5-a-side teams who played with passion and skill. The atmosphere was great, bringing together several nationalities as well as players from Luton.
I've met with representatives from Access Bedford about advocating for deaf awareness and helping to support a deaf awareness training workshop they've arranged and funded, to which all councillors have been invited in September and which I'll be attending. It's vital that all councillors are aware of the needs of all residents with disabilities, the challenges and obstacles they face, and the deaf community are sometimes overlooked in this regard.
Houses in Multiple Occupation
A study with a borough-wide consultation is being undertaken on the effects of HMOs, homes that are basically shared by more than one household. Since 2010 a dwelling house can be converted into a small HMO (for not more than 6 residents) or back into a family home without the need for planning permission. (Planning is only needed where the HMO is for 7 or more residents). Should the introduction of an Article 4 be introduced with the requirement for planning permission for all new HMOs before conversion? We know that HMOs provide vital accommodation for those on low incomes and young professionals and those seeking short-term lets but the wrong balance in certain areas can negatively affect areas with pressures on services in the immediate area (bins/parking etc). There may also be separate issues of overcrowding and safety with certain landlords. Ben and I have attended a consultation day and would encourage you to have your say. Let's get the balance right! https://www.wyg.com/planning/consultations/bedford-hmo-study
Ben and I did an evening walk of much of Castle Road and side streets with neighbouring Newnham councillors, Hilde Hendrickx and Jake Sampson. Our focus is safety for pedestrians, cyclists and motorists after a particularly nasty accident involving a local resident last month. We looked at double yellow lines, visibility on narrow street corners and dropped kerbs or the occasional lack of them. We're also talking about 20 mph zones and where they potentially could be implemented, mindful that Prime Ministers and Poets' similar residential streets have them, for example. Do they make a difference?
I've also undertaken Speedwatch training along with two others, in order to set up a Castle Speedwatch group. This is a police scheme whereby trained volunteers do spot checks of speed of motorists in carefully chosen locations. The aim is not to fine motorists exceeding the limit, but to provide police with data that they can use to help educate those motorists, especially if they are repeat 'offenders'! Please let me know if you'd like to volunteer to join our group and undertake a straight forward Saturday morning training. We'd like to do several 2 hour sessions at regular intervals around the year. The more volunteers, the more effect we can have!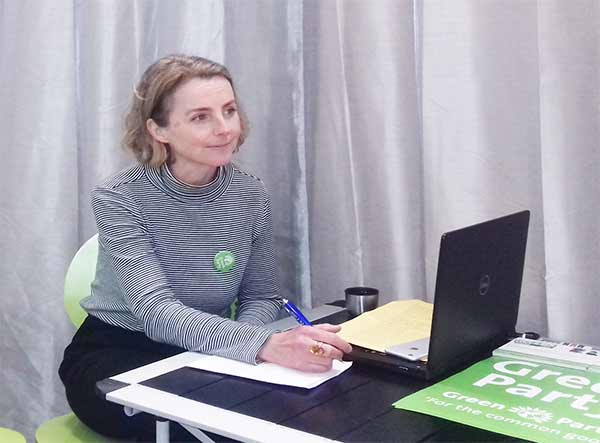 Ben Foley and I have held two councillor surgeries for Castle residents and will continue to do so on the first Saturday of each month. Our next is Saturday July 6th in the foyer downstairs at Bedford Central Library, from 11am until 1pm. You can contact us by email: lucy.bywater@bedford.gov.uk & ben.foley@bedford.gov.uk.
You can also report routine local problems (not emergency) that need fixing via the Borough website: https://highwaysreporting.bedford.gov.uk